Contact our underwriting team
Things to know
With Severson Ridge, you're provided policies written for you that directly represent what your client does for a living. Contact us today and see what our award-winning underwriting specialists can do for you.
ADDRESS
7780 Elmwood Ave., Suite 130,
Middleton WI 53562
TELEPHONE
608-836-0551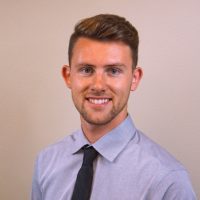 Jacob Reynolds
Underwriter
608-824-1190
Derek Hudson
Underwriter
608-836-1192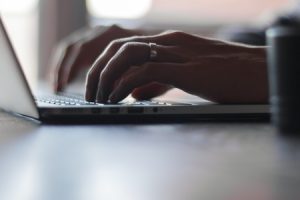 ABOUT
MIKE KLIMA, J.D.
Michael Klima has 16 years of experience within the insurance underwriting and insurance law fields with a focus on environmental insurance. Over his career, he has worked for various companies including AmWins, RPS, Ace (now Chubb), AIG, and Rockhill. He obtained his J.D. from Kent College of Law, with certificates in environmental law and international law. He is a licensed attorney in Illinois. Over his career, he has developed numerous new policy forms and has helped negotiate several claim settlements. He also has an undergraduate degree in Risk Management & Insurance from Illinois Wesleyan University.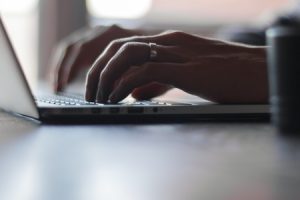 ABOUT
Scott Tajak
Scott Tajak has a total of over 29 years of experience within the environmental industry including over 20 years in environmental insurance underwriting and 9 years in environmental consulting. Over his career, he has worked for various companies including AIG/Chartis, Ace/Chubb, AWAC, and Navigators/Hartford.
Scott is known as a very experienced journeyman underwriter known for building environmental policies and programs with complex environmental exposures. Scott has underwritten just about every type of exposure during his career but has significant experience in underwriting public entity business, including site pollution for water and wastewater treatment facilities, school districts, municipalities, airports, and ports. Scott also has expertise in underwriting M&A transactions, property real estate and private equity transactions, multinational environmental programs, and state programs (Wisconsin VPLE Program). Scott has written Site Pollution, CPL, UST, CPL+Professional, Clean-Up Cost Cap, and Excess of Indemnity Site policies during his career.
Prior to underwriting, Scott worked as a Project Manager/Sr. Environmental Investigator for Resource Applications, Inc. (RAI), a MBE Firm and subcontractor to PRC Environmental and Weston for several projects for US EPA and US Army Corps of Engineers including:
US EPA Technical Enforcement Support (TES) Contract Work
RCRA and CERCLA Facility Assessments in USEPA Region 3 and 5
Potentially Responsible Party (PRP) site investigations for US EPA Region 5's Superfund Unit
US Army Corps of Engineers, Omaha District (USACE)
PRP investigation and Site Investigation to support USACE's defense against US EPA's PRP allegation that it was responsible for contaminating 177 square miles of groundwater from a government-owned but contractor operated chemical facility in
Azusa, CA that only operated during WWII.
He also worked for AIG's consulting arm that performed environmental claims support services for several AIG divisions, including, transportation, construction, energy, and environmental divisions as well as conducted Phase I, II, and remedial activity for various third-party commercial clients. He also supported the underwriting efforts of AIG Environmental's underwriting teams.
He obtained his B.A. from the University of Illinois in Chicago in 1989.