Contact our underwriting team
Things to know
With Severson Ridge, you're provided policies written for you that directly represent what your client does for a living. Contact us today and see what our award-winning underwriting specialists can do for you.
ADDRESS
525 Junction Rd. Suite 8200
Madison WI 53717
TELEPHONE
608-836-0551
Derek Hudson
Underwriter
608-836-1192
Andrew Fuelling
Senior Marketing Underwriter
608-824-1190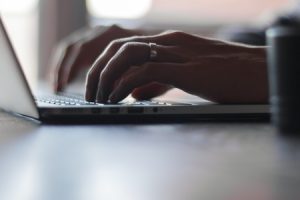 ABOUT
MIKE KLIMA, J.D.
Michael Klima has 16 years of experience within the insurance underwriting and insurance law fields with a focus on environmental insurance. Over his career, he has worked for various companies including AmWins, RPS, Ace (now Chubb), AIG, and Rockhill. He obtained his J.D. from Kent College of Law, with certificates in environmental law and international law. He is a licensed attorney in Illinois. Over his career, he has developed numerous new policy forms and has helped negotiate several claim settlements. He also has an undergraduate degree in Risk Management & Insurance from Illinois Wesleyan University.